Thunderbird Contacts
---
To enable the contacts synchronization via Carddav in Thunderbird an extension is needed. The "Cardbook" extension can be downloaded directl from Extension repository.

After installation restart Thunderbird. Then switch to the cardbook tab

Automatically it will start the Address Book Setup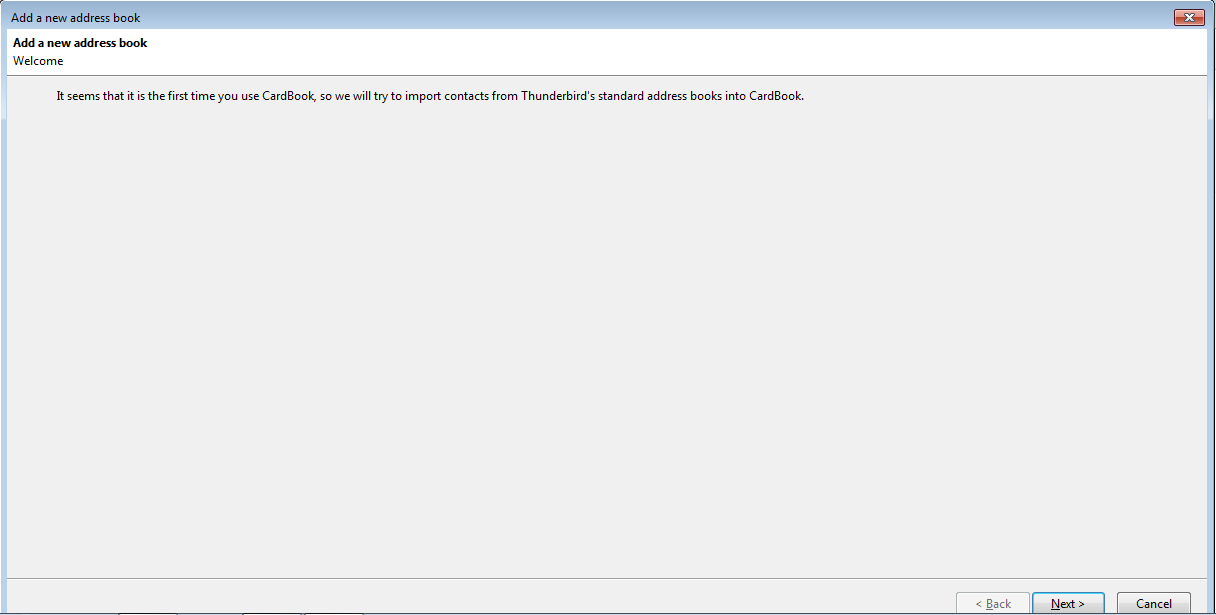 Click Next.
Now choose which addressbooks to use per default. I personally I am not working with collected addresses, so I deselect this entry.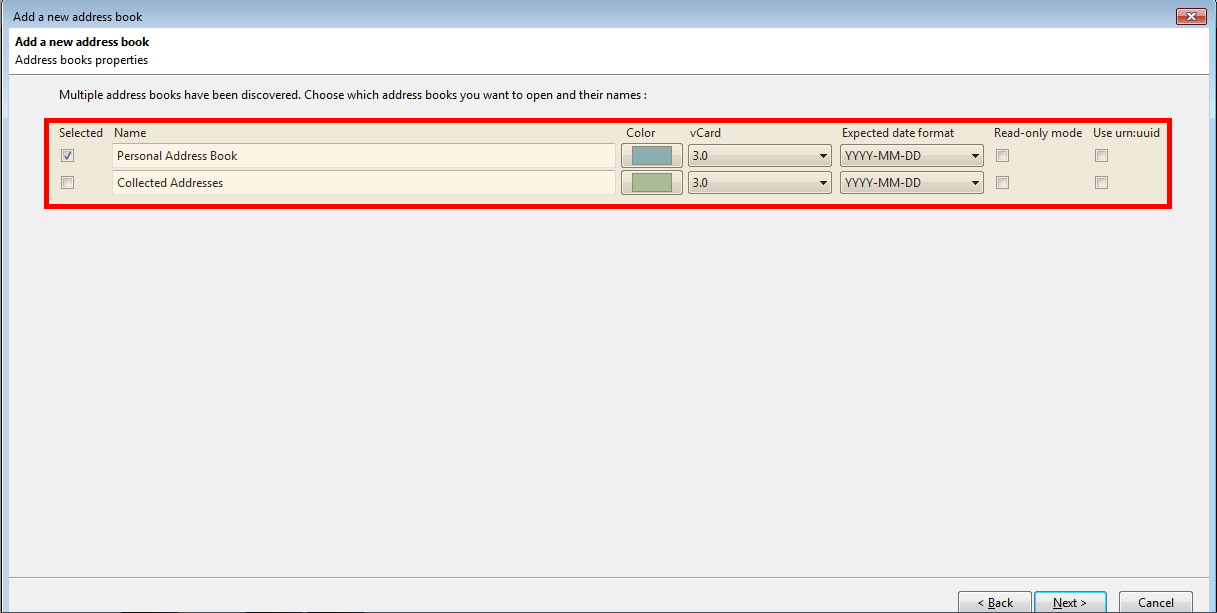 Click Next and then Finish.
Now on the left pane click right on the mouse and select "Add address book"

Now select Remote Addressbook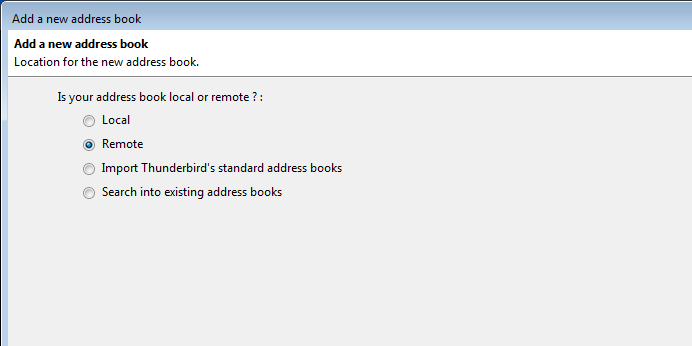 Click Next.
Now you need to open your Webmail and go to the Contacts section. When you are there select the contacts folder you want to sync with Thunderbird and then click on "Show Carddav URL" button to find out the URL of the calendar.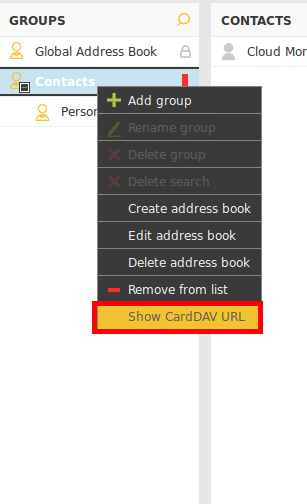 A popup will open with following informations

Copy the Carddav URL to the clipboard and insert it into the Addressbook setup
Select CardDAV as type. Insert the URL previously selected and type username and password.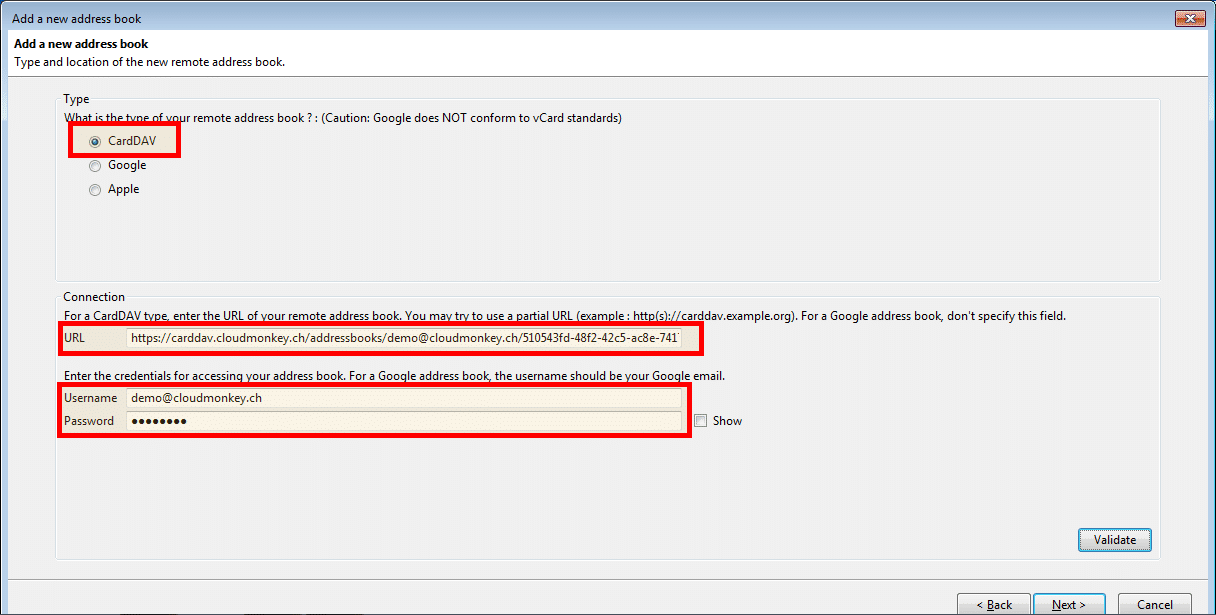 Click on validate, if all ok click Next.
Choose a name and a color for the new Address book.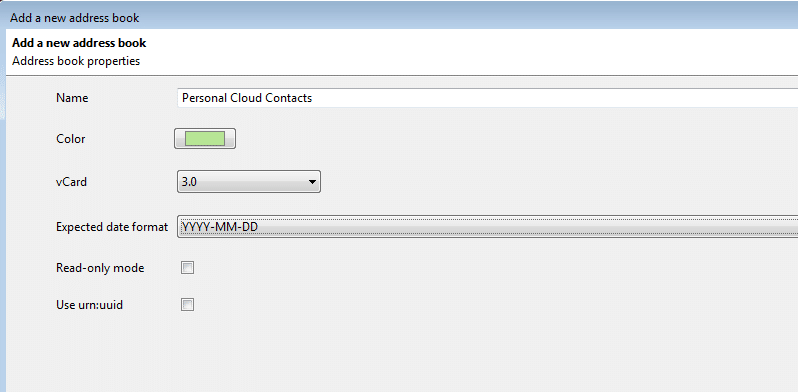 Click Next, then click Finish

You're done!