---
Thunderbird Lightning
---
Share calendar and subscribe
If you want to include calendars of colleagues, this colleagues must first give the approval for you. See the following tutorial:
Share calendars with colleagues
After the colleague has granted the access to his calendar, you must still subscribe to the calendar, see the following tutorial:
---
Add calendars to Thunderbird
Lightning is a integrated calendar app in Thunderbird. Newer versions of Thunderbird have the Lightning app just installed. If not please install it from the app repository.
Under Add-ons –> Extensions you need to have Lightning installed as follows

Now go to the calender app

On the left side in the calendar list click right and click on "New Calendar"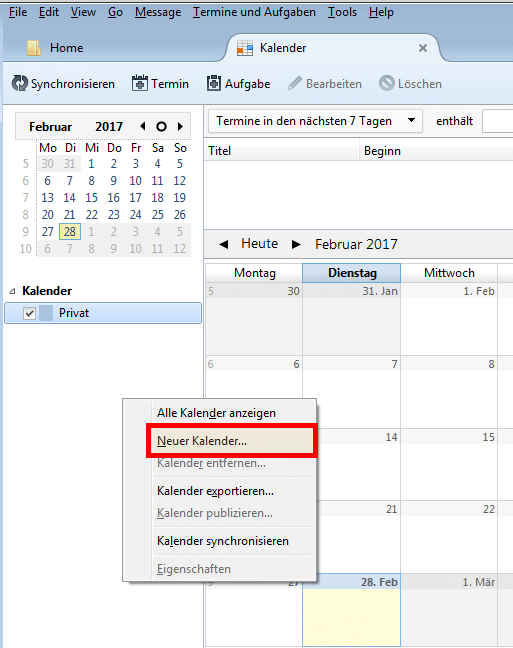 Select type of calendar "In the network"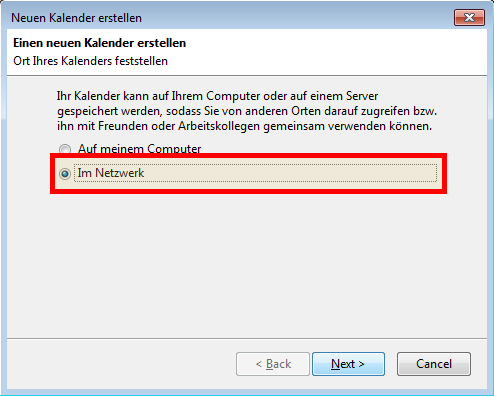 Click Next.
Now you need to open your Webmail and go to the Calendar section. When there select the calendar you want to sync with Thunderbird and then click on "Show calendar URL" button to find out the URL of the calendar.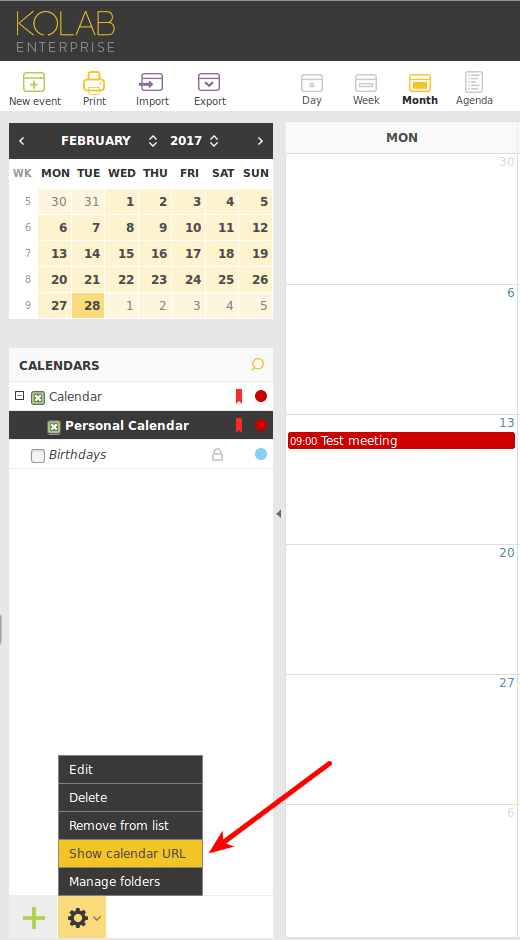 A popup will open with following informations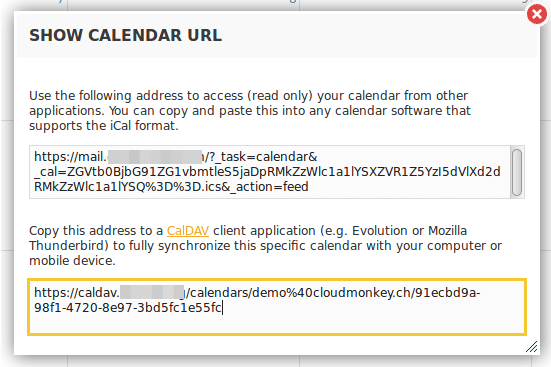 Copy the Caldav URL to the clipboard and insert it into the Lightning calendar setup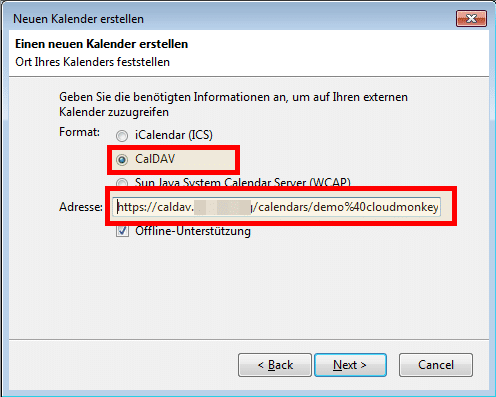 Then click Next.
Now select Name, your favorite color for the calendar entries and the assigned email address.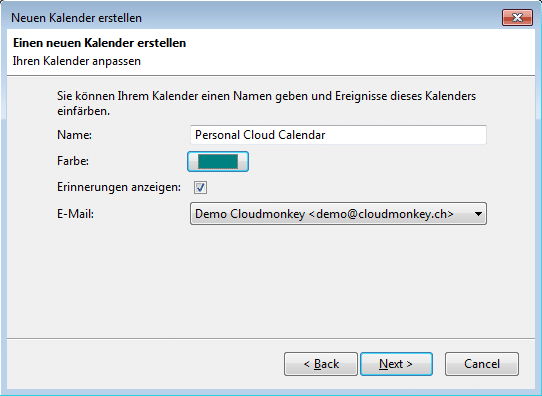 Click Next. And then click finish.
Now an authentication popup will open, enter there your default email credentials

Click "Use password manager to remember this password". This way you don't have to reenter your credentials each time you open Thunderbird.
Click OK!
When you calendar entries are appearing your done!