---
Subscribe to a shared calendar
---
Once a colleague has shared his calendar with you, you must first subscribe to it before you can view the calendar. First log in to the webmail.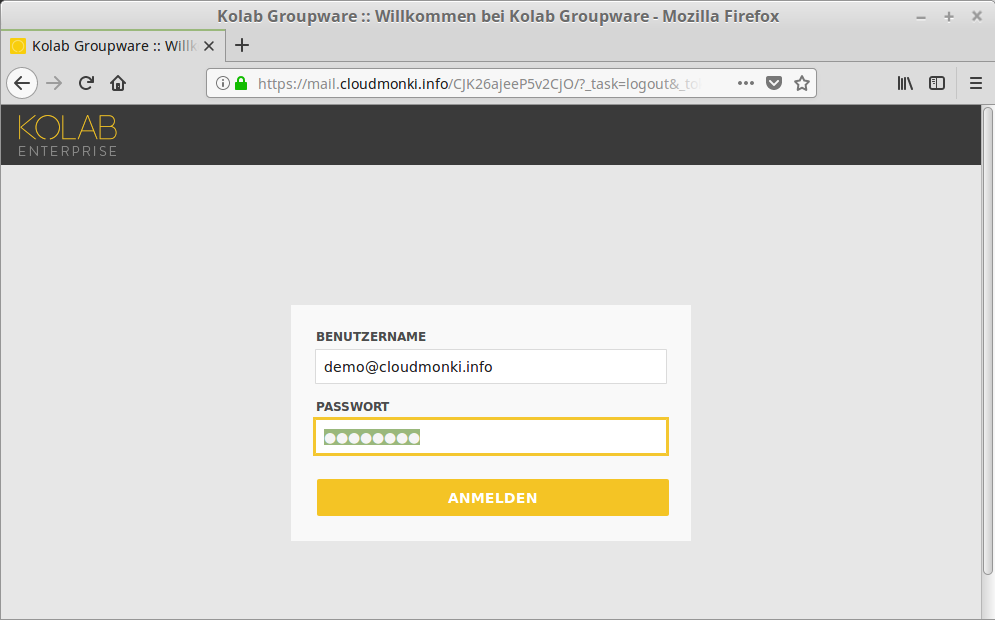 Enter username (email address) and password and click on "Login".
In the menu, select Settings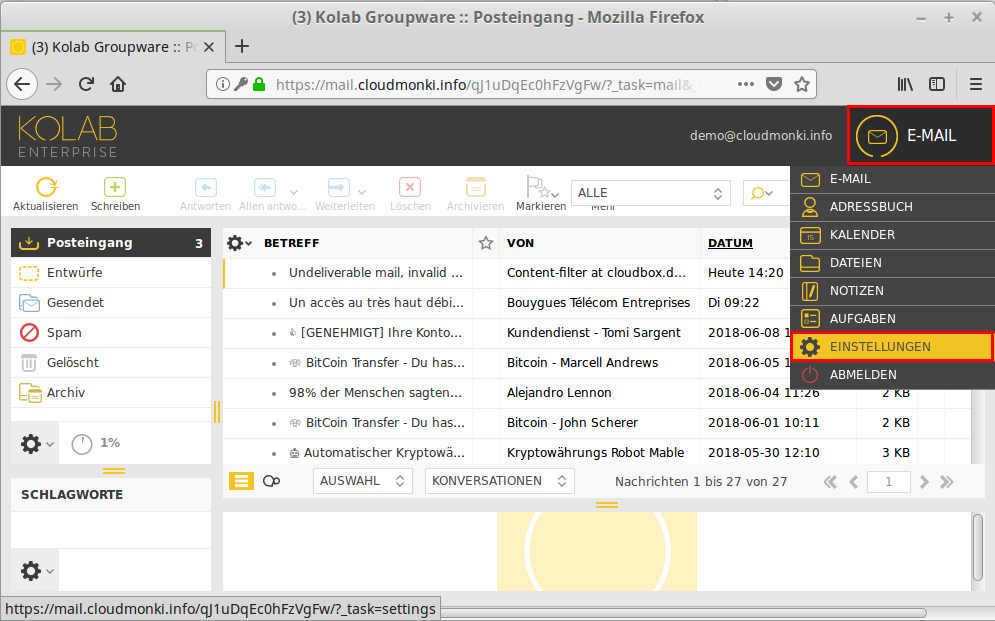 Arrived in the settings in the left menu select the entry "Folder". In the tab "Folder" next to it choose the area "Other Users" and activate all calendars you want to subscribe to.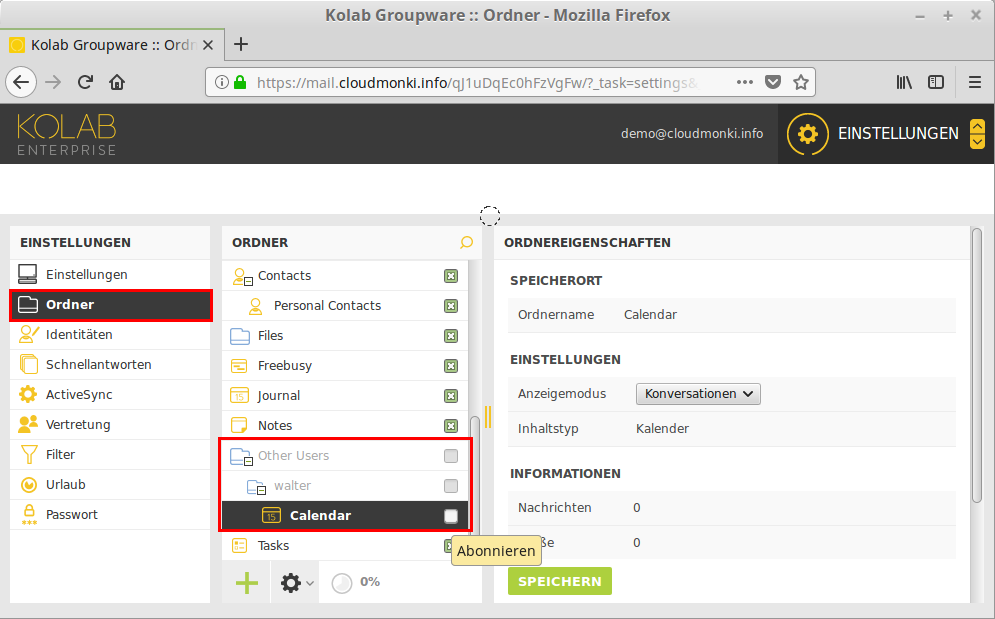 Activate the checkbox by clicking on it. You will receive a corresponding success message.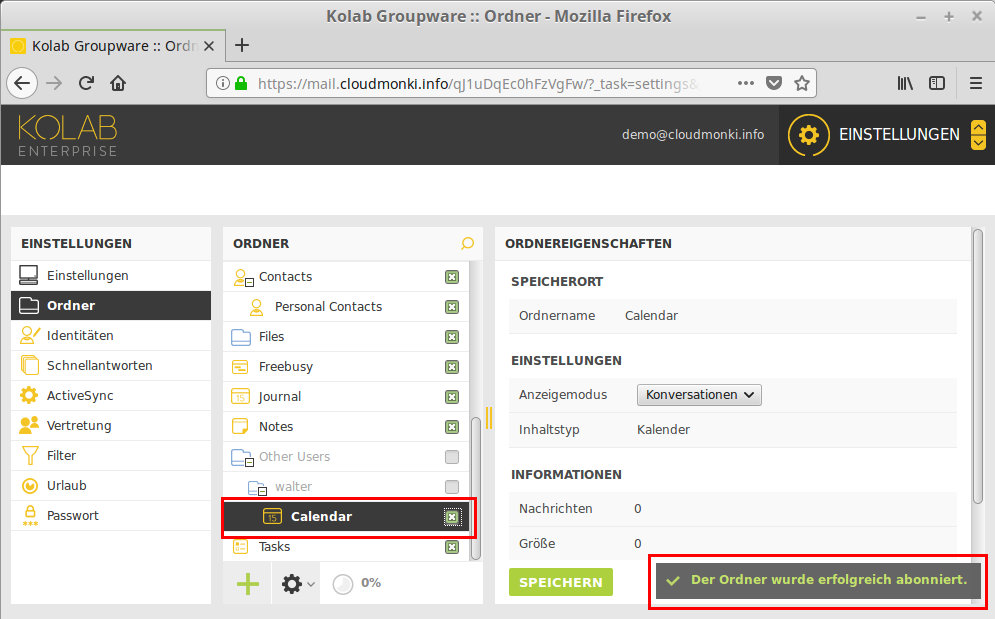 Repeat this for all calendars you want to include later in the webmail calendar or in Thunderbird or Outlook.