---
How to share calendars with colleagues
---
This tutorial describes how to share your calendar with colleagues inside your company.
The sharing of calendars can only be done via webmail, it is not possible to share his calendar via Outlook or Thunderbird. Thus, the first thing to do is to log in to the webmail.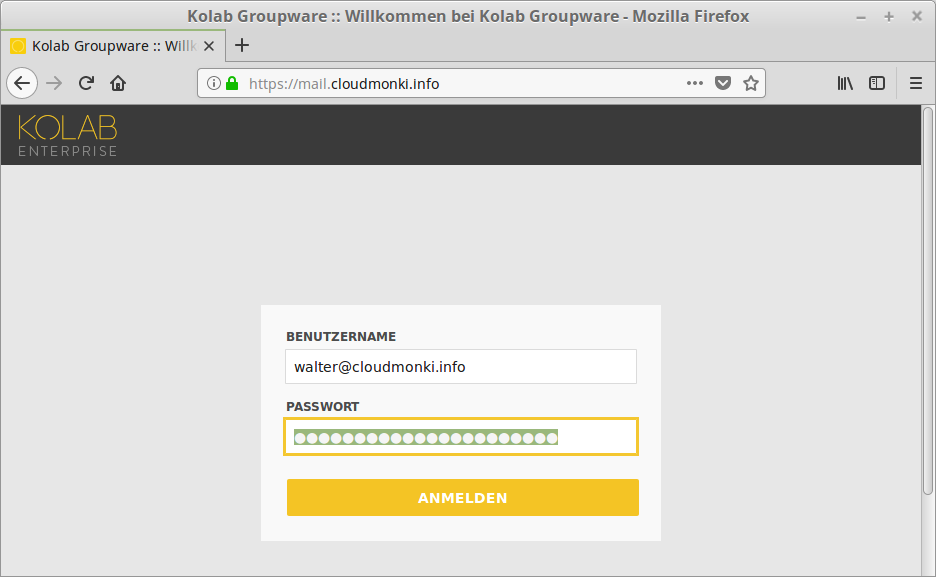 Enter your username and password and click Login.
Then select the settings via the menu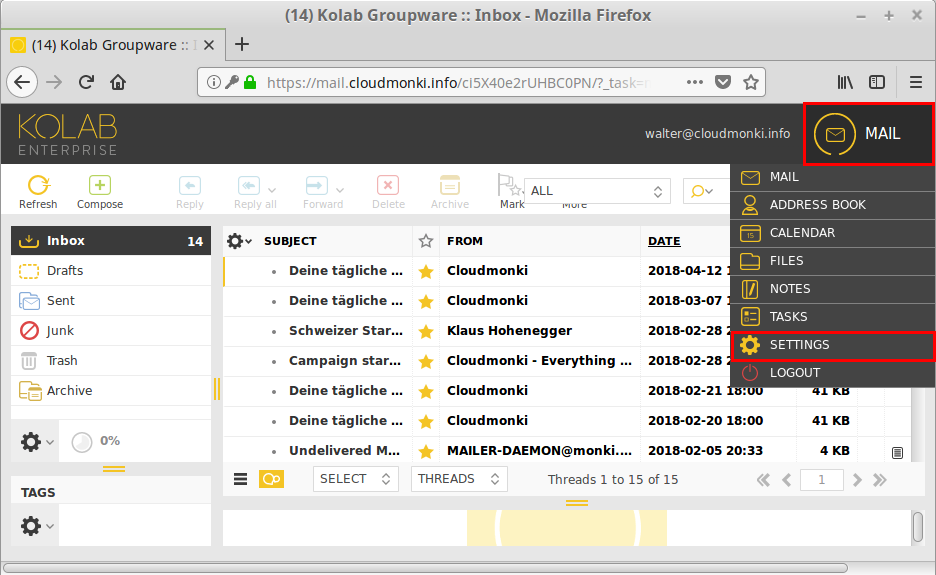 In the settings, select on the left menu entry "Folder" in the tab "Folder" then select the calendar you want to share and then click in the right window on the PLUS sign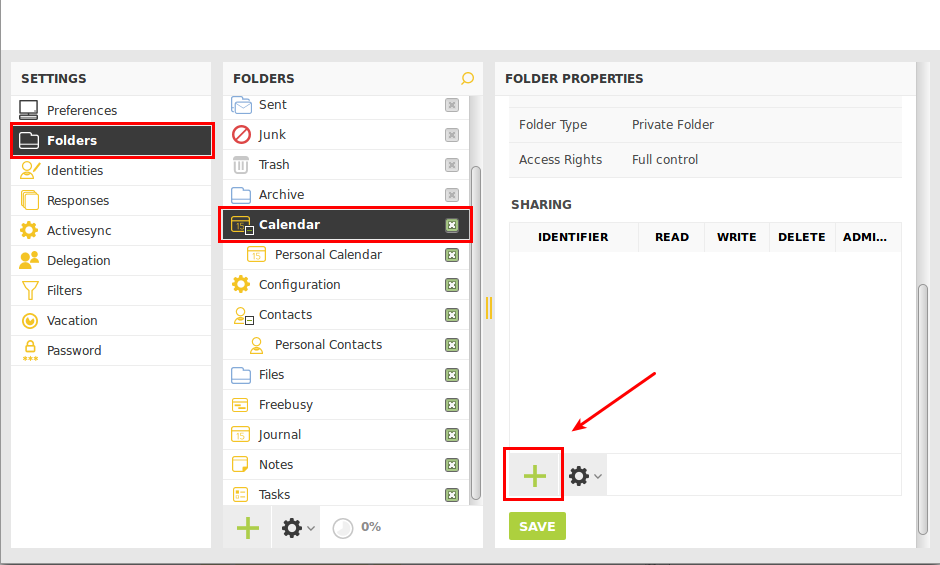 Here now select which employees should get access to your calendar. If you give at least 3 letters, all employees will be listed who have the given letters in the name.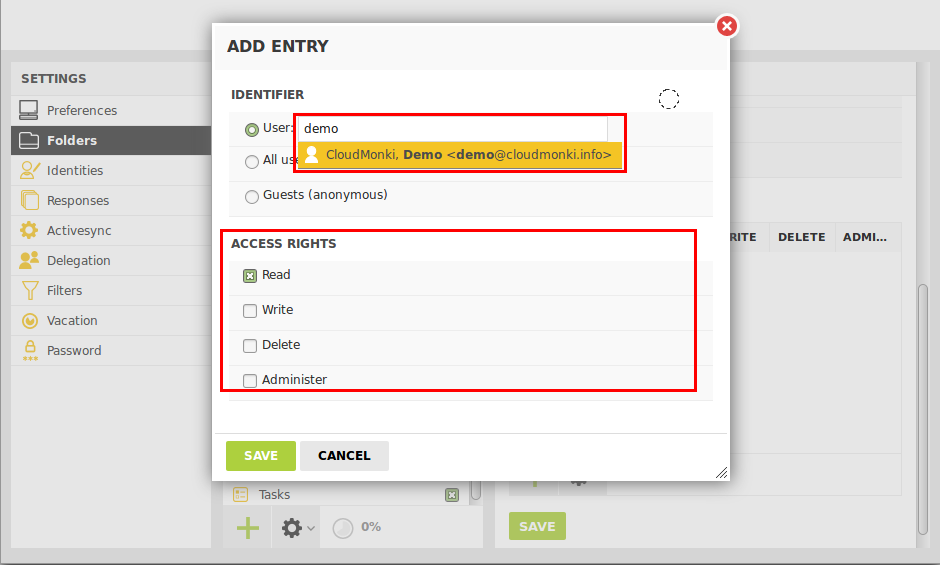 You can also choose whether the selected colleague should receive only reading rights or writing rights on your calendar. After you have made the settings complete  the procedure by clicking on "Save".
Now the calender share appears in the list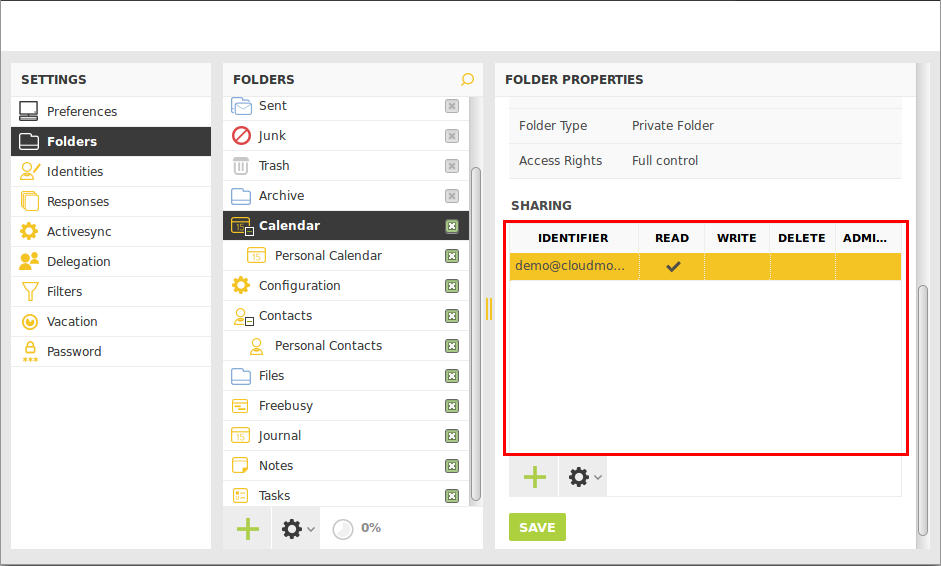 The release was granted. Repeat this for all colleagues who should get access to your calendar.
Then, the one to whom you have shared the calendar can add your calendar in his Outlook or Thunderbird, see the following tutorials about:
Add Calendar to Outlook